When you open to the support you really need, powerful healing happens for you.
That's why I offer these free tools.
Building resilience and healing into your daily life, developing actual sustainability and deeper wisdom is not going to happen overnight.
First, make sure you resonate with my approach. Then, allow me to guide and support you through the stages your healing journey, so you can truly thrive.
Select a free option:
Most people start with:
The Heart-centred Guide to Creating Your Healing Plan + Newsletter
This workbook is an excellent first step. It starts with an important re-frame, so that your healing and learning are rooted in self connection and compassion.
Burnout Barometer stress assessment -
a short, but thorough assessment
so you can find where you are on the stress-to-burnout spectrum and make a plan to get you out of stress
(without pushing through with coffee, sugar, drugs or willpower)
You can journal about these questions, talk them over with a friend or, if you'd like my reflections, you can submit the form and get a free 30 minutes session with me.
Also, check out some of my audios and videos...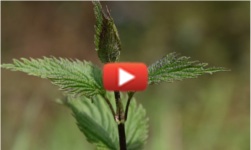 Urban Wild Foraging with Garliq
a small video project based in Vancouver, BC

Whether you prefer reading, talking, listening or watching, you can get a sense of my take on healing while you learn.
strength & wisdom,
garliq