Decolonizing with Plant Medicines - An Interview with Philippa Joly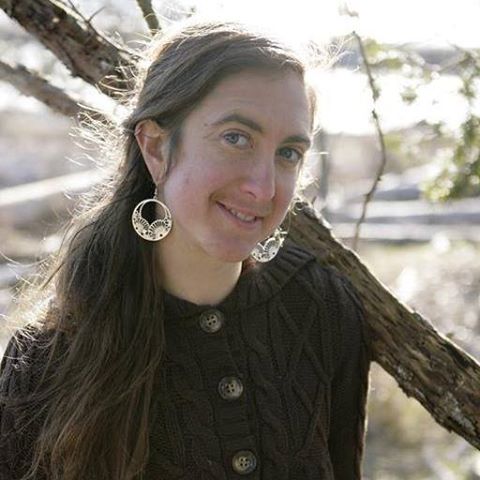 In this episode...
I interview my friend Philippa Joly, a long time activist, organizer and herbalist living on Denman Island.
"Just the basic elemental thing of reconnecting a human with a plant can be revolutionary for people.  When people realize that not only is there a healing capacity in plants… but they realize there's a sentience in the plants, there can be a new forging of relationship.There's this opening that happens for people where they feel less alone.  They feel less afraid.  And there's an empowerment when there's plants growing all around me that can be my allies."
In this interview we talk a lot about decolonization and how herbs can change our relationship with the Land and how we defend it.  Philippa also shares some of her stories from working at a couple of pay what you can herb clinics in Vancouver and Victoria.  And we talk about some of the challenges we share in terms of  balancing accessibility to the medicine and the need to make a living as practitioners.  She shares some of the behind the scenes about the business models of the clinics that she's worked at.I hope you enjoy this interview with Philippa Joly.
A bit about Philippa Joly…
Philippa Joly is a registered Clinical Herbalist with the American Herbalists Guild and a certified Natural Health Practitioner who believes in earth based medicine and the healing power of plants. She incorporates botanical medicine, nutrition, flower essences, counseling and education to offer clients personalized care that addresses root problems and empowers them to make positive life changes. Philippa also offers workshops on medicinal plants, medicine making, herbalism and more; has worked as a clinical herbalist at the busy BC Compassion Club Wellness Centre in Vancouver; run a pay-what-you-can herbal clinic at the Victoria Native Friendship Centre; and does herbal first aid clinics at conferences and gatherings.She studied herbalism and flower essences at the Wild Seed School of Herbal Medicine, Dominion College, with Mimi Kamp and from a host of other teachers and workshops; holistic health through the Alternative Medicine College of Canada; and botany and permaculture design at Linnaea Farm Ecological Gardening program. She lives on Denman Island with her daughter and the plants and animals that also call that island home.
Check out these links to connect with wonderful people and cool projects…
Philippa Joly's private practice
BC Compassion Club Wellness Centre
Victoria Native Friendship Centre Wellness Clinic
A review of the book: Braiding Sweetgrass - Indigenous Wisdom Scientific Knowledge and the Teachings of Plants
A bit about the host, garliq...
Hi there, my name is garliq.   I'm a radical, activist and organizer who is passionate about social and environmental justice.  My heart aches to see an end to the violence and devastation rampant in the world today.  I dream of a world that is beautiful, healthy, vibrant and just, where humans live in harmony (not dominance) with Nature and one another.
Check out past episodes...
Herbalism As Activism - Stories of healing, justice, resistance and change