Emerging from Darkness - My Annual Brigid's Day newsletter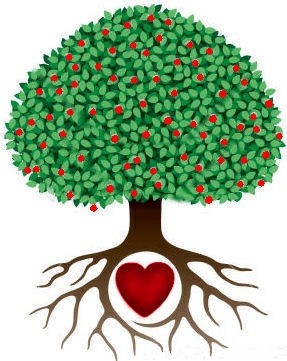 Hello plant lovers,Today is about my favourite day of the year.  It's a powerful day that impacts almost everyone, whether you're aware of it or not.  And no, it's not Groundhog Day that I'm referring to.Today is Brigid's Day, Feb. 2nd.  In the ever-rolling wheel of the year, we're exactly halfway between the rebirth of the Sun, Winter Solstice, and the coming Spring Equinox.Winter Solstice was the turning of the tide, the moment the pendulum changed direction.  The darkness peaked and the days began getting longer, though slowly.Winter Solstice, to me, represents hope, while Brigid is when we move beyond hoping.  Today we can see and feel the growing momentum of the Light (despite 45's State of the Union speech).  The days are noticeably longer, the tide change becomes practical in our lives.It's time to start planting seeds.Farmers and gardeners mark today as the point when we start planting seeds to prepare for the coming growing season.  Though, I mean this both metaphorically and actually.
For me that means planting actual seeds as well as setting some personal intentions.  And yes, I do it all at once.  It's really fun actually to ritualize this process.  I write my intentions and prayers on little papers and I bury them along with the seeds.  (though i put the paper balls well below the seeds so they get all the soil they require).My theme this year is Successful Self Care.I invite you to join me in setting your own intentions and planting them in rhythm with the dance of the seasons.  Maybe sometime this weekend would work?I use these 4 simple steps …
Take a deep breath and hold for 4 seconds.  As you release turn your attention to your heart.  (I sometimes place my hand on my heart) Repeat 3 times.
Imagine yourself feeling really wonderful in your own body, mind and spirit.  No aches and pains, no inner critic, no worries… just you feeling great.As you breathe, you can allow this idea of you feeling really great to grow and become such strong physical sensations of joy that it's all you can feel.
Now ask yourself any or all of these 4 questions

How do I feel?
And how can I feel like this more often?
How does my body yearn to feel?
How does my emotional heart yearn to feel?

Write that down… without discerning how "practical it is".   It's the raw truth of your heart's voice that hold the potential for magic here.
Intention is more akin to setting a direction.  It's best to be as clear as you can be about the direction (ex. all those physical and emotional feelings that bring you joy) while remembering to leave space for the Unseen to do Its work.  That means avoiding attachment to specific strategies.That said, if you have specific, doable requests that come to you on this theme, perhaps you can write them down and share them with your family and friends.And if you'd like to share any of your Self Care Intentions, I'd love to hear what comes to you.  Please feel free to post your responses below.To offer an example, here is some of my Intent for this growing season…
I really, deeply want to feel connected with my compassionate heart throughout my day… that a quality of presence and Divinity can flow through my healing work and my domestic work.
And I want to greet myself with understanding when I find that I've gotten lost in distress... no matter how many hours, days, weeks or months that disconnection lasts.
I yearn for (infinite?!) patience with my family, that I may always have the inner resources to hear and respond to them with empathy and kindness.
My body craves regular outside time and the strength that comes from keeping my core toned and my body active.
May your heart's deepest yearning align with Divine Will to bring continued beauty, healing and connection to the world through you.Oh, and I don't want to forget to mention that it's great fun planting these seeds with our kids.  I find they have a much higher germination rate than us adults!Strength & wisdom.garliqPS. As part of my own Emergence for Darkness, I'll be creating regular content through blogs, emails, video and my podcast.  I'm putting together stuff I know you'll be excited about.Coming in 2018 …
Self Care for Rebels - a pay-what-you-feel teleclass to support people working to make the world more kind, more just and more balanced.  These are the tools and techniques of how I weave together the healing of herbs, empathy and nature connection.Healing Wise Mentorship Group - an on-going, on-line, mentorship and support group of heart-centred people actively integrating these self care practices and supporting each other along our healing journeys.Beyond Herbal First Aid Intensives - preparing you for a wide array of common healing scenarios starting with first aid responses, but also sharing continued treatment plans.  It's 2 days of hands-on learning which goes beyond herbal protocol to include how to prepare your herbal first aid tools.More info on all of these coming soon …